About Mike Muller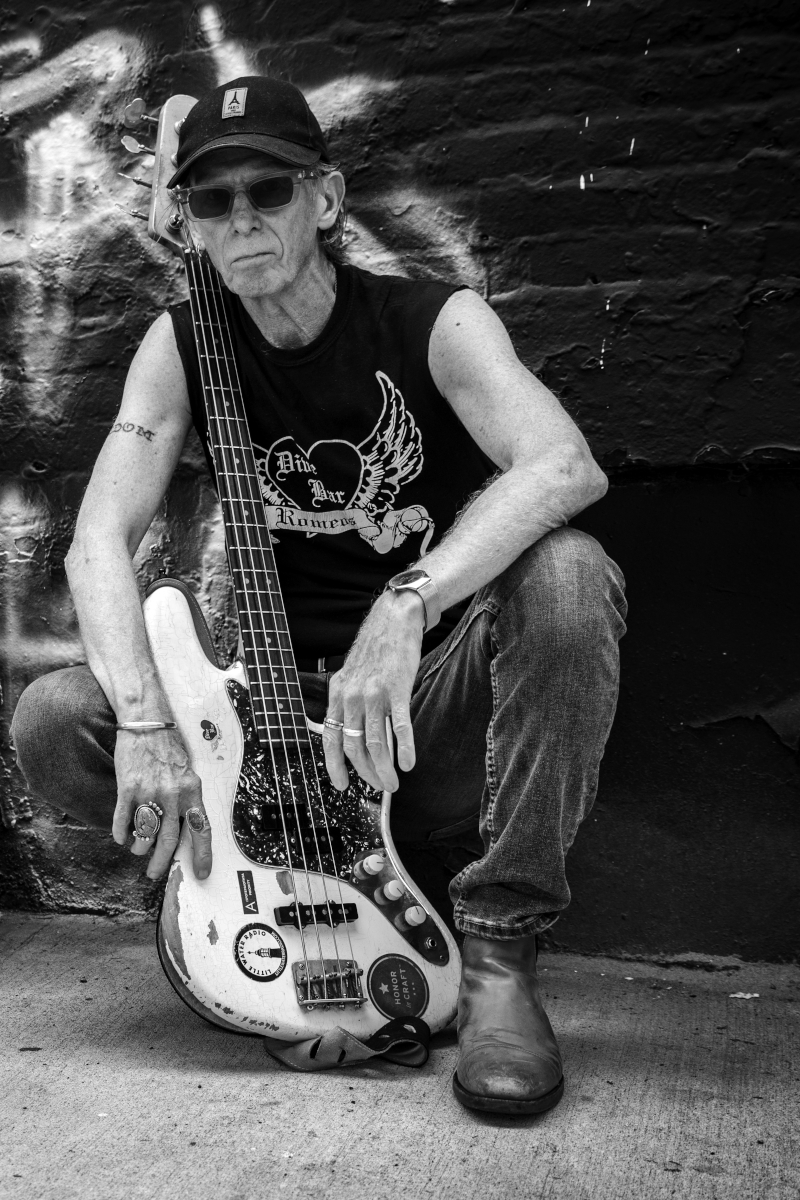 photo:
Jamie Kalikow
Mike is a bass guitarist, singer, composer, producer, and electric bass/guitar instructor currently residing in New York City.
History
A Long Island native, Mike Muller was a gigging guitarist in his local Smithtown scene while still a teenager. He quickly gravitated to bass, playing with rock and blues rock bands throughout New York City, Boston, and Connecticut. After graduating from Smithtown Central High School, Mike completed his formal education at Suffolk County Community College and SUNY Stony Brook. In his early 20s Mike moved with three of his bandmates to the Fan District of Richmond Virginia to join its flourishing live music sphere.
Having established his rock cred on the RVA club scene and the Georgia and Carolinas juke joint circuit, Mike secured the bass spot in the pop rock band Single Bullet Theory. Steeped in the band's creative environment, Mike honed his songwriting skills with a focus on pop-y, melodic songs with commercial potential. SBT's first release with Nat Weiss's Nemperor Records included three of Mike's compositions. The Bullets shared bills with many notable acts on their extensive tours of North America in the early 1980s. Mike picked up a healthy dose of rocker attitude from the Pretenders's Pete Farndon and Martin Chambers, and got a few lessons in partying from Huey Lewis.
After disputes with the record label led to the Bullets' breakup, Mike continued to perform throughout the Mid-Atlantic with various groups, most notably Lindy Fralin's Bopcats. Vintage-style pickup designer Fralin and Mike remain fast friends. Mike also indulged his love of travel with European tours, visiting major cities as well small villages in the French countryside. A speaker of passable French, Mike has many European friends and contacts with whom he stays in regular communication.
Current Events
Since moving to NYC in 2013 Mike has performed and recorded with artists from the rock, blues, country/swing, Americana, and singer-songwriter genres. In 2019 Mike cowrote and coproduced German singer-songwriter Annie Moore's debut LP. October 2020 sees him in the studio with New York based songwriter, piano player, and drummer Sylvie Yannello. The pandemic canceled his 2020 European tour; he is booking a tour with a French promoter for 2021.
New Music!
Mike's song "Travel On" with a brand new piano part by Sylvie Yannello available now.
In March 2020 Mike assembled an all-star lineup to record French blues rocker Manu Lanvin's first American release. With tracking in New York completed in three days 10 - 12 March, Manu caught the last plane back to Paris on 13 March just before COVID halted international travel. While the world is shut down, Manu will work in his Paris studio to cut his vocals, mix, and master this exciting release which includes two songs written by Mike.
Now available for studio sessions, live shows, touring, and private lessons, Mike is a multi-published songwriter and is affiliated with BMI in North America and Sacem and Gema in Europe.