About Mike Muller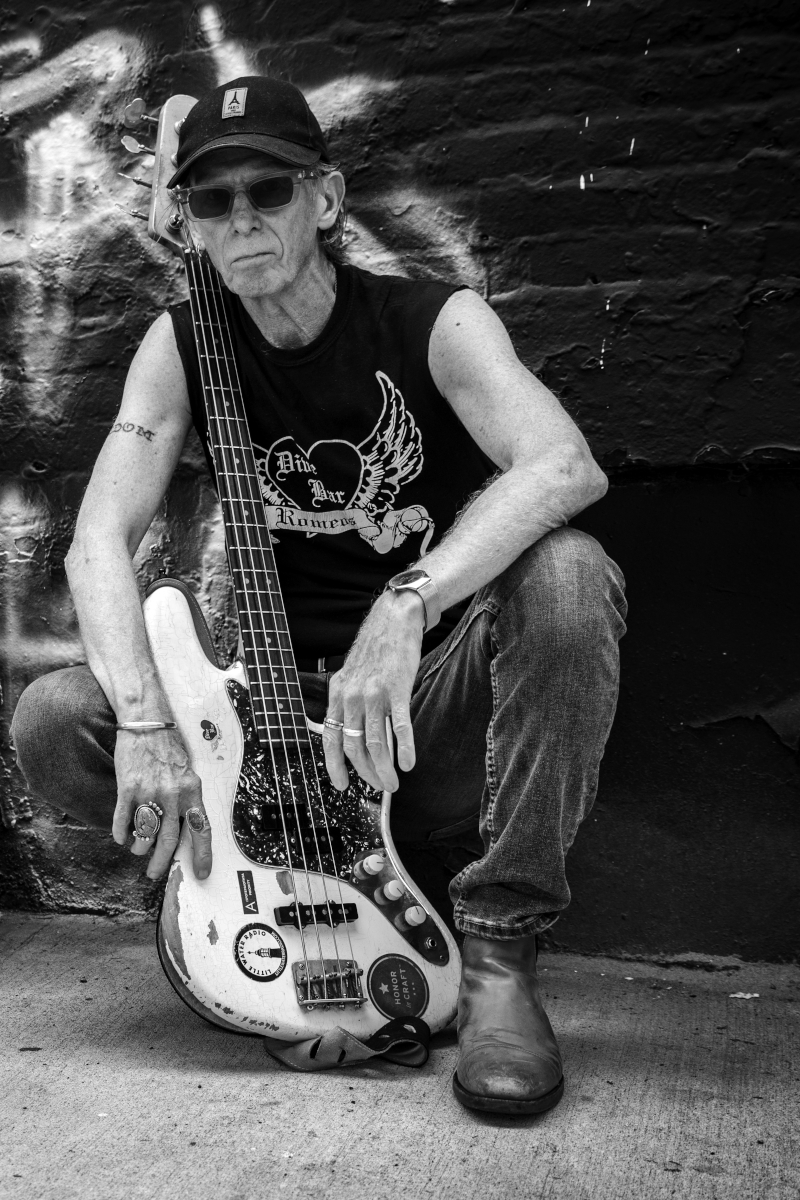 photo:
Jamie Kalikow
Mike is a musician, bass guitarist, producer, composer, singer, song writer, and electric bass/guitar instructor currently residing in New York City.
Born in Huntington, Long Island, he started his career singing and playing bass for rock and blues rock bands on the Island. Burned out and tired of making no money in New York City, Mike moved to Richmond, Virginia after encouragement from a high school friend who'd moved there. Mike took three of his NYC band mates with him and settled in the Fan District of Richmond, the Brooklyn Heights of the Mid-Atlantic. The newly relocated band soon became regulars on the RVA club scene and the "White Chitlin Circuit" of North Carolina, South Carolina, and Georgia. After what can be considered a successful run of five years (they actually made money!) Mike was asked to audition for the bass spot in the pop rock band Single Bullet Theory. Soon after his addition, SBT signed a major label deal with Nat Weiss's Nemperor Records. The band's first release included three of Mike's original compositions. The Bullets toured extensively in North America and Canada until their break-up over disputes with the label.
Mike continued to perform with various groups throughout the Mid-Atlantic, most notably his pals The Bopcats. With them, Mike forged his long standing friendship with guitarist and vintage pick-up designer Lindy Fralin. After the Bopcats Mike toured the Mid-Atlantic and Europe with various artists before moving to NYC full time in early 2014.
Since moving to NYC Mike has performed and recorded with rock artists, blues artists, country/swing artists, and singer-songwriters. Holding true to his blues rock upbringing, he's often found jamming or subbing on bass with Big Ed's World Famous Blues Jam— the longest continuously running jam in the city— on Monday nights at The Red Lion in Greenwich Village.
In late summer 2017 Mike returned to Europe for a short tour (and a well needed rest from NYC) in France and Germany. A special moment along the way was teaming up with long time friends The Liane Edwards Band to do a special concert in Vesoul, France for Catherine Fournier (RIP Miss America). Mike spent three days in Hamburg playing bass on Oliver Steinwede's debut CD before returning to the States.
Among Mike's current occupations is indie rock band Too Many Lauras. TML just completed their first CD so look for gigs and tours from this exciting new song-driven eclectic group of musicians.
Now available for studio sessions, live shows, touring, and private lessons, Mike is a multi-published songwriter and is affiliated with BMI in North America and Sacem and Gema in Europe.